Trauma and Bio-hazard Clean Up
Following an emergency, you can trust Aquire Restoration, Inc. to make things right.
Whatever type of clean-up is called for following an incident, you want repairs made quickly, correctly and the most cost effective way. You want things returned back to normal. You don't have to do this - we will. You have enough to worry about.
Aquire Restoration, Inc. leads the field at on-time, affordable solutions to every restoration need. We have the training, the equipment and expertise to make things right again. Aquire Restoration, Inc. takes the worry our of post incident clean-up. We're proud of the fact that our crews offer the best response times in the industry. We get there and stay there until the work is done!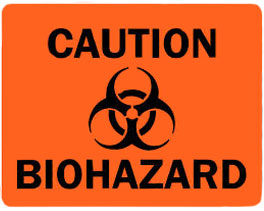 "We're Not Happy Until You're Happy"
When the job is finished, you don't want it to look right - you want it to be right. That is the Aquire Restoration, Inc. guarantee... We know what you want. We understand what you need. We have what it takes. And we deliver.