Career Opportunities
"Join the Aquire Restoration, Inc. team!"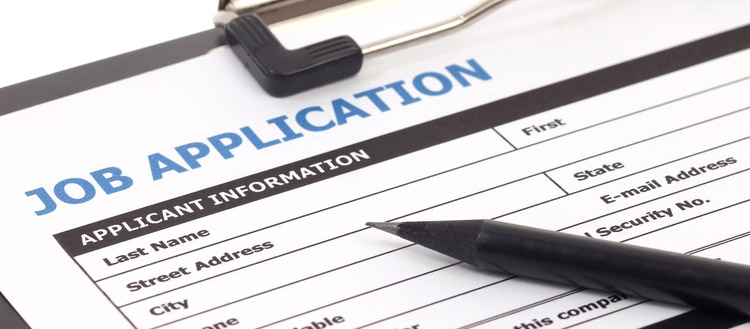 Aquire Restoration, Inc. is always looking for skilled, dependable people to join our team. We hold ourselves to a higher standard within the industry of being ethical and honest while having reasonable charges for the services we provide. Every position within our company requires passing a drug screening and a criminal background check. Please see our open positions below and send us your resume for consideration. If you don't see a position that fits your skills, please send your resume for consideration within our company and you will be contacted if we have another position that fits your skillset. Thank you in advance!!
Estimator – Oshkosh
Estimator's have the greatest responsibilities within our company. They are required to respond to emergencies, inspect damaged properties, write estimates for both property owners and insurance companies, meet with customers to go over contracts (follow state and federal laws in doing so), follow industry standards in completing the work, follow company policies, direct technicians on what to do on any mitigation/demolition project, work will production manager on reconstruction projects, meet with management one time per week to go over job status', be on-call one week per month (on average) and handle the A/R on all of their projects. Estimator's need to be well-organized, ability to communicate well, have a professional appearance, confidence in his/her abilities, be educated and be able to multi-task efficiently.
Compensation package for an Estimator is: Base Salary, Commissions, Bonuses', Health and Disability Insurance, 401k Matching, PTO, Company Vehicle, Company Cell Phone and Company Supplied Apparel.
Field Technicians (All locations)
We are always looking for qualified individuals that are energetic, responsible, self-motivated, resourceful, and team oriented. The ideal applicant would have previous construction experience! Previous water/fire/mold restoration experience is preferred but not required - IICRC Certifications are highly regarded. Aquire Restoration, Inc. typically pays technicians higher than industry standards along with providing full health care, 401k matching, PTO, disability insurance, company clothing (at no cost) & company cell phone. Technicians are required to be on-call one week per month.

Required Qualifications:
Pass drug screening & full background screening
Current valid driver's license with clear driving record
High School Diploma or G.E.D. required
Follow company protocol/procedures & IICRC guidelines
Care about the work product you produce
Do what you say you're going to do
Professional manner, team oriented and willingness to learn
Attention to detail and ability to manage multiple projects simultaneously
Customer-oriented focus
Professional Appearance
Willingness to work overtime as needed
Able to lift 50-75 lbs regularly
***Please to not apply for this posting without above required qualifications***
Production Manager – Oshkosh
Production Manager's responsibilities are quite simple but play a vital role in the success of our company. The responsibilities include: meet with customers to gain material/product selections, scheduling of employee's, subcontractors and vendors for reconstruction activities, work directly with estimator's to compute material/labor budgets and communicate with management on the status of each project. Job requirements include: clean driving/criminal record, drug screening, previous construction experience, ability to multi-task efficiently, ability to stay organized for each project, efficient with computer programs and software along with a having a positive, upbeat personality.
Compensation package for a Production Manager is: Respectable Base Salary, Bonuses Based on Project's Budgets, Health & Disability Insurance, 401k Matching, PTO, Company Phone, Company Truck and Company Supplied Apparel.

Required Qualifications:
Pass drug screening & full background screening
Current valid driver's license with clear driving record
High School Diploma or G.E.D. required
Positive Influence
High Energy and Self-Motivated
Excellent Communication Skills
High Attention to Detail - Care about the work product you produce
Be Responsible - Do what you say you're going to do
Professional manner, team oriented and willingness to learn
Attention to detail and ability to manage multiple projects simultaneously
Customer-oriented focus
Professional Appearance
***Please to not apply for this posting without above required qualifications***
Production Manager – Madison
Production Manager's responsibilities are quite simple but play a vital role in the success of our company. The responsibilities include: meet with customers to gain material/product selections, scheduling of employee's, subcontractors and vendors for reconstruction activities, work directly with estimator's to compute material/labor budgets and communicate with management on the status of each project. Job requirements include: clean driving/criminal record, drug screening, previous construction experience, ability to multi-task efficiently, ability to stay organized for each project, efficient with computer programs and software along with a having a positive, upbeat personality.
Compensation package for a Production Manager is: Respectable Base Salary, Bonuses Based on Project's Budgets, Health & Disability Insurance, 401k Matching, PTO, Company Phone, Company Truck and Company Supplied Apparel.

Required Qualifications:
Pass drug screening & full background screening
Current valid driver's license with clear driving record
High School Diploma or G.E.D. required
Positive Influence
High Energy and Self-Motivated
Excellent Communication Skills
High Attention to Detail - Care about the work product you produce
Be Responsible - Do what you say you're going to do
Professional manner, team oriented and willingness to learn
Attention to detail and ability to manage multiple projects simultaneously
Customer-oriented focus
Professional Appearance
***Please to not apply for this posting without above required qualifications***
Carpenter – Madison
We are looking for qualified carpenters that are energetic, responsible, self-motivated, resourceful, and team oriented. Applicants MUST have previous construction experience! Ideal candidates are ones with interior finishing experience & a jack-of-all trade's type individual. Previous water/fire/mold restoration experience is preferred but not required - IICRC Certifications are highly regarded. Aquire Restoration, Inc. typically pays higher than industry standard along with providing full health care, PTO, disability insurance, 401k matching, company clothing (at no cost) & company cell phone.

Required Qualifications:
Pass drug screening & full background screening
Current valid driver's license with clear driving record
High School Diploma or G.E.D. required
Follow company protocol/procedures & IICRC guidelines
Care about the work product you produce
Do what you say you're going to do
Professional manner, team oriented and willingness to learn
Attention to detail and ability to manage multiple projects simultaneously
Customer-oriented focus
Professional Appearance
Willingness to work overtime as needed
Able to lift 50-75 lbs regularly
***Please do not apply for this posting without above required qualifications***
Carpenter – Oshkosh
We are looking for qualified carpenters that are energetic, responsible, self-motivated, resourceful, and team oriented. Applicants MUST have previous construction experience! Ideal candidates are ones with interior finishing experience & a jack-of-all trade's type individual. Previous water/fire/mold restoration experience is preferred but not required - IICRC Certifications are highly regarded. Aquire Restoration, Inc. typically pays higher than industry standard along with providing full health care, PTO, disability insurance, 401k matching, company clothing (at no cost) & company cell phone.

Required Qualifications:
Pass drug screening & full background screening
Current valid driver's license with clear driving record
High School Diploma or G.E.D. required
Follow company protocol/procedures & IICRC guidelines
Care about the work product you produce
Do what you say you're going to do
Professional manner, team oriented and willingness to learn
Attention to detail and ability to manage multiple projects simultaneously
Customer-oriented focus
Professional Appearance
Willingness to work overtime as needed
Able to lift 50-75 lbs regularly
***Please do not apply for this posting without above required qualifications***